Make an impression with quality branded self-adhesive
backed fabric
---
Looking for Branded Adhesive Backing?
We can supply fabrics with self-adhesive backing, cut to size, with your brand or logo elegantly blind debossed (impressed) into the surface. Naturally, we would recommend baize, due to its beauty and long-lasting durability. However, we have branded many other fabrics and materials in the past, so if you have a particular finish in mind, we may be able to source it for you.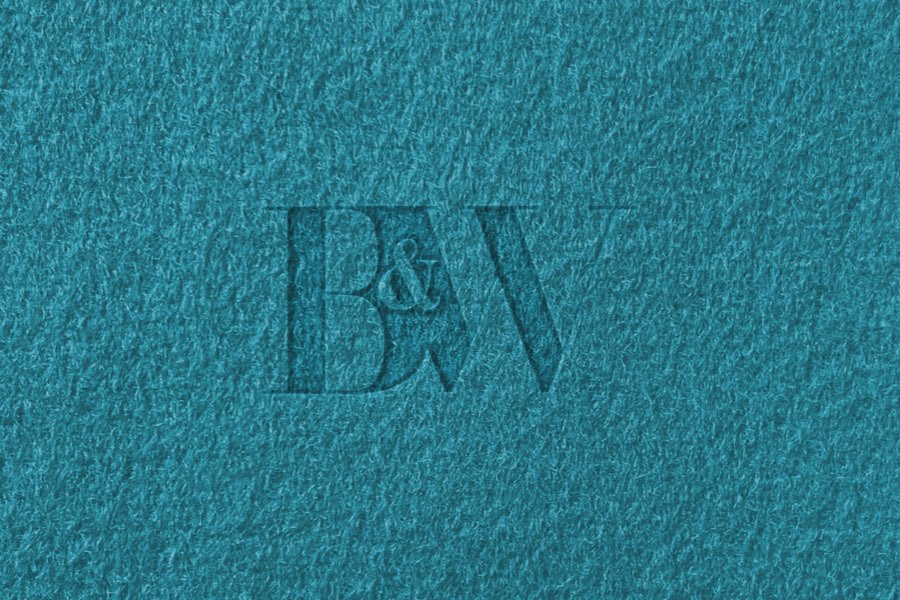 Why Use a Backing?
Applying a backing of branded, self-adhesive fabric to the bottom of a lamp or used in finishing fine furniture looks elegant. Additionally, it further provides a soft, non-scratching surface. Using a fabric, such as baize, guarantees that delicate or polished finishes are protected from scratching.
What is Blind Debossing?
Blind debossing is a process where a brass die is heated and pressed into a surface (paper or fabric) to leave an impression. The blind bit refers to the fact that nothing is added between the die and the fabric. Below is box Card Couture produced for Rose Uniacke using blind debossing to great effect.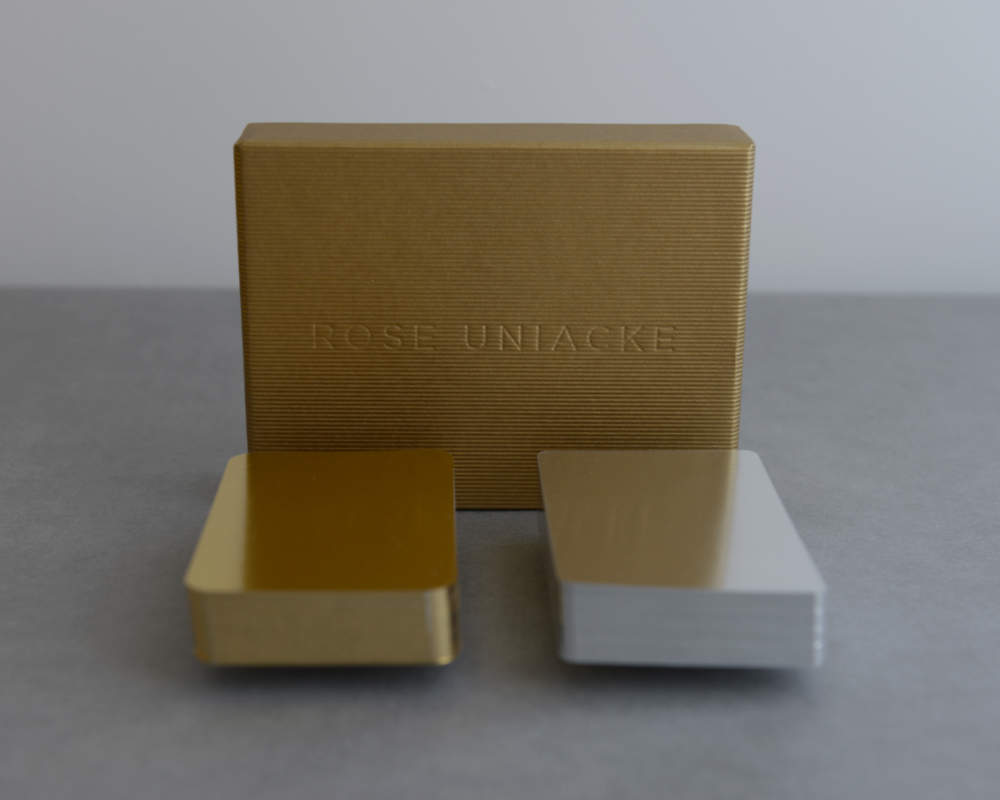 What We Offer
Not only can we supply any of our stock baizes, but we can also brand suede-like fabrics or felts, and other types of fabrics, all trimmed to size and attached to a self-adhesive backing. Furthermore, we will even deboss your logo too. This is a service we do entirely in-house with no outsourcing, because we have the equipment and know-how to do so. We will advise, source and supply all fabrics for you to ensure your project goes smoothly.
Why Choose Us?
We set up one of our other businesses – Card Couture – to make and supply quality handmade bespoke boxes, with pressure-based print finishing. Producing boxes for many quality brands, using various finishes. We specialise in using traditional, craft printing techniques of adding logos without the need for inks and chemicals, which lessens the environmental impact.
Want to Know More
If you would like to know more about getting self-adhesive baize (or other fabric) with your logo on it, please get in contact today to discuss your project and requirements.
---