Adhesive fabric sheets are a highly convenient way to apply a fabric to any surface. From wood to ceramics and everything in between.
---
Sheets of Self-Adhesive Baize
We have been supplying baize offcuts, remnants and oddments to crafters and woodworkers for many years. We always have a plentiful supply in a vast array of colours and sizes. These are highly sort after as a cost-effective way of buying premium British baize.
What's the Best Way to Stick Baize to a Surface?
Often our customers who buy these smaller pieces ask: "What's the best way to stick baize to a surface?" Usually they want to stick it to wood, ceramic or metal. So we decided to combine our knowledge of baize and our knowledge of applying it to different surfaces, by creating some pre-prepared self-adhesive baize sheets. Furthermore, the self-adhesive sheets we use and sell are entirely biodegradable. Meaning a lower impact on the environment.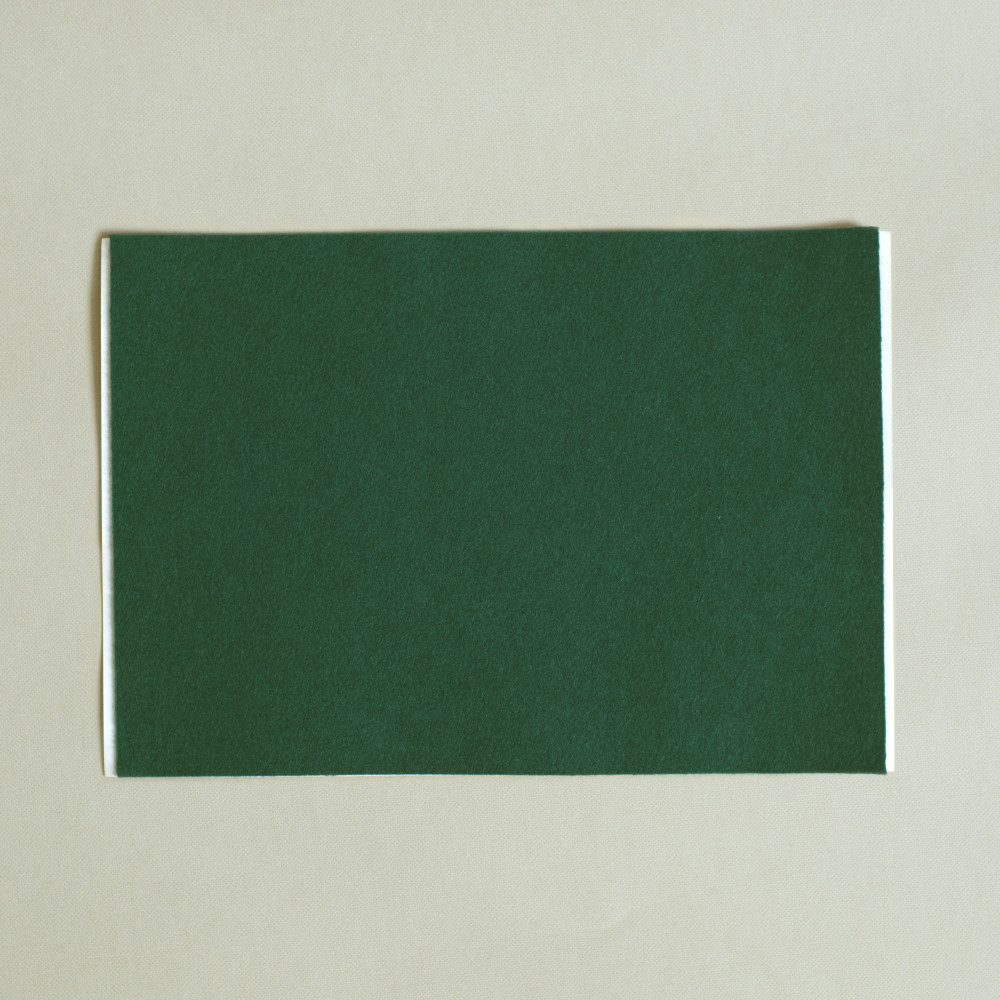 These self-adhesive baize sheets will be available in a variety of colours from our range of Standard Baizes. The colours are available as follows:
Self-Adhesive Sheets for Any Fabric
Perhaps your project calls for using different fabrics other than baize. Maybe you want to use a different material entirely, like paper or card? Then our A4 Self-Adhesive Sheets are for you.
As previously mentioned, these sheets are completely biodegradable. We wanted to make sure we chose adhesives and glues that have minimal impact on the environment.
Buy Adhesives for Fabrics
Double Sided Sticky Tape for Fabrics
Rolls of double-sided tape are useful to have when recovering card tables. It is used to assist in tension baize over the table top before the final gluing down.