Restoring a chess set always leads to one question. Should I use baize or felt for restoring chess pieces?
---
Why Use Baize or Felt on Chess Pieces?
If you're considering restoring a chess set, most likely it's because it is worth restoring. Maybe you have a particularly beautiful chessboard? In which case you'll want to protect the playing surface from any undue scratches, especially if your pieces are carved out of stone or are metal.
Both fabrics will prevent scratches to your chessboard, by adding a soft intermediary layer.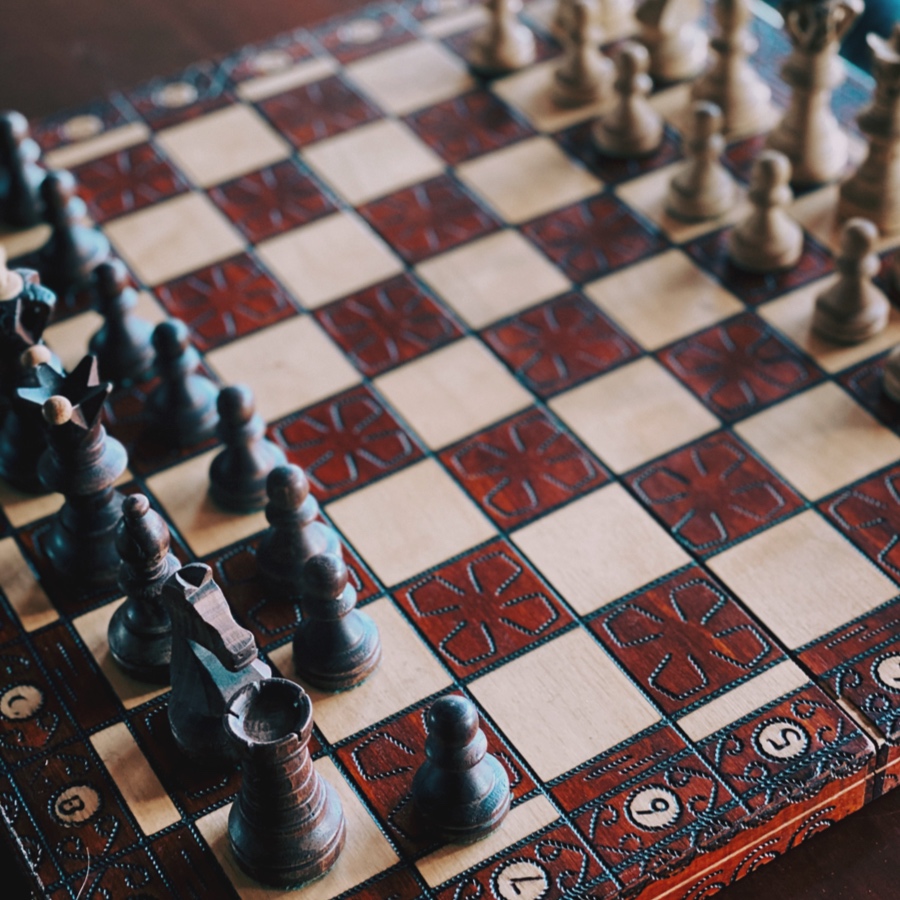 Another reason to use fabric on the bottom of chess pieces is for acoustic deadening. If you have metal pieces on a metal surface, the fabric will cushion the piece when it is moved, and prevent any clanging or banging sounds. Helping you and your opponent maintain their concentration – unless you're intentionally trying to put your opponent off of course! ?
The Advantages of Baize
Baize has three key advantages over felt that make it a better choice for trimming your chess pieces.
1. Baize is Woven
Woven fabrics are simply more durable than matted fabrics like felt. The weave provides structural integrity and abrasion resistance. This combined with a high wool content makes baize a very long-lasting fabric. As wool fibres are inherently hard-wearing.
2. Baize Can be Thinner
Because baize is woven, the fabric itself can be far thinner than felt. This is a key consideration when restoring your chess pieces, as the baize is easier to work with and doesn't add unnecessary height, which could make your bigger pieces more prone to toppling over.
3. Baize is the Authentic Fabric
If you're restoring an antique chess set, it's worth using authentic materials. The original base pads would have been baize, and that's the correct choice for the replacements. The advantage of buying your baize from us is that you can be assured that it's true heritage-grade fabric that's been made in the same British mill for over 200 years, so could even have been the source of the original pads.
Our Baize Offcuts
As a supplier of premium British baize and a maker of fine tablecloths, we have a wide variety of premium baize offcuts that are ideal for restoring chess pieces.
Buying offcuts and remnants means that you don't have the expense of buying larger pieces of fabric, which for small projects wouldn't be cost-effective. Offcuts allow you to get premium grade British baize at a low price and in a wide choice of colours.
Self Adhesive Baize Sheets for Chess Pieces
We also stock A4 self-adhesive baize sheets for chess pieces. These sheets are a convenient way to attach baize to the bottom of your chess pieces. Quickly, easily and with no mess. The sheets are available in a range of colours seven colours from our hardwearing standard baize range.