With Christmas just around the corner, perhaps you're looking to brighten up festivities with some colourful Christmas fabrics?
---
Brighten Up Christmas with Pure Wool Fabrics
Our ranges of pure wool fabrics are an elegant way to add a touch of luxury to your Christmas table decorations. In particular, our 100% Merino Wool range of fabrics offers a range of vibrant colours combined with a luxurious sheen.
Furthermore merino wool is a natural fibre, which makes it better for your family and the environment too. For more about this, read our blog post: 'Ocean Plastic Pollution – Is Wool the Solution?'
Ideas for Using Fabrics
All of the fabrics that we stock are an excellent way to add some colour and luxury to your Christmas. None more so than on the Christmas table. See our article Table Decoration Ideas Using Baize
Luxury Fabric Gift Wrap
Baize can also be used as a recyclable Christmas wrapping. The Japanese have elevated the wrapping of presents using fabric to an art form called Furoshiki. All of the fabrics we stock are inherently luxurious and would make a perfect luxury gift wrap option. Wool-based fabrics are inherently durable, so they can be re-used time and time again, making them an eco-conscious gift wrapping choice.
Fabric Christmas Tree Decorations
We stock a wide variety of fabric offcuts and remnants, that can be used to decorate your Christmas tree. For example, tie thin short strips onto branches as bows, or use them to hang a wreath, similarly long strips can be used as a replacement for tinsel.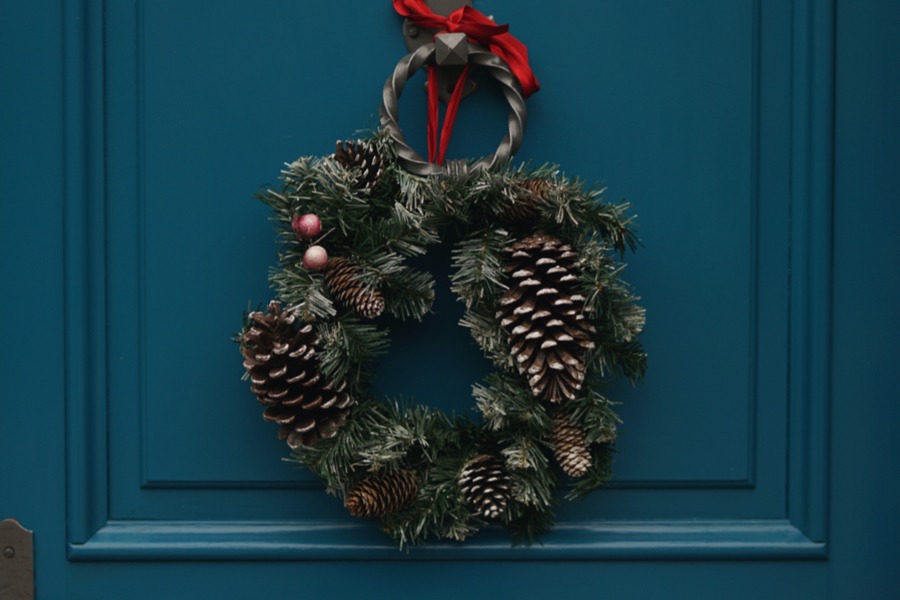 Are you feeling crafty? Why not cut out some stars and attach them to thread and hang them from your tree? The possibilities are endless!
Do You Use Fabrics Creatively at Christmas?
If you have any creative ideas for using our fabrics or offcuts creatively this Christmas, we'd love to hear about them. Share your ideas with others in the comments below!