A customer reached out to us to ask if we could do a printed cloth for his new games tabletop. The answer was yes. We'll even take care of it for you.
---
Screen Printing on to Baize
We recently completed an order for a customer in Australia, looking to cover a specially commissioned gaming table with baize. Furthermore, he wanted to have a Dungeons & Dragons logo printed on to the baize, to further enhance the look.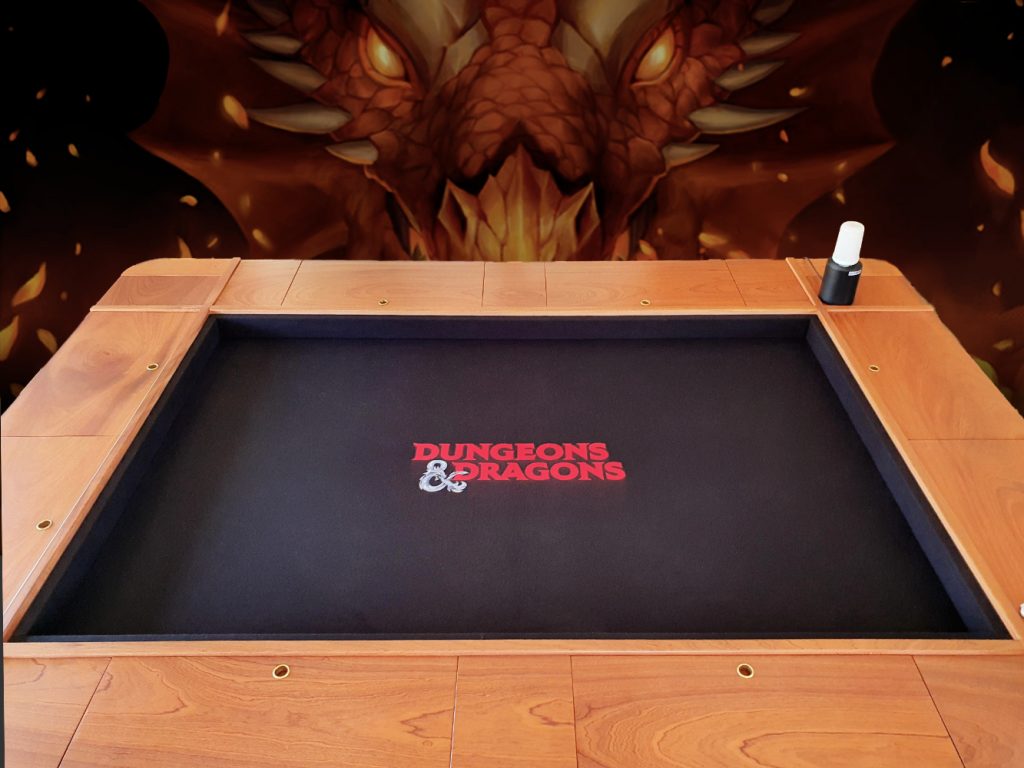 Which Fabrics to Print On?
We recommend baize, particularly for gaming surfaces. Baize has traditionally been used as it is a non-slip surface, that is highly durable. Ideal for playing all manner of games on, from Roulette to poker, to Snooker and role-playing war games like Dungeons & Dragons or Warhammer
The cloths that are best suited for this purpose are the Extra Wide Baizes and Standard Baizes. However, only the colours below can be printed on.
Get Your Design Printed
If you have got an idea for a printed cloth, whether for a games tabletop or not, then please don't hesitate to contact us, we're always more than happy to help.
If you want some more information or inspiration, then be sure to read our related article Can You Print On Baize? which gives more detail about printing on baize.