Product and Furniture Design student Sophie Mathews reached out to us for some baize for her final year project. We were glad to help her out.
---
A Fun and Elegant Games Table
Sophie Mathews is a recent graduate from Nottingham Trent University, where she studied Furniture and Product Design. She contacted us to buy some of the Indigo extra wide baize that we sell to complete the finishing touches to her PAIZO games table.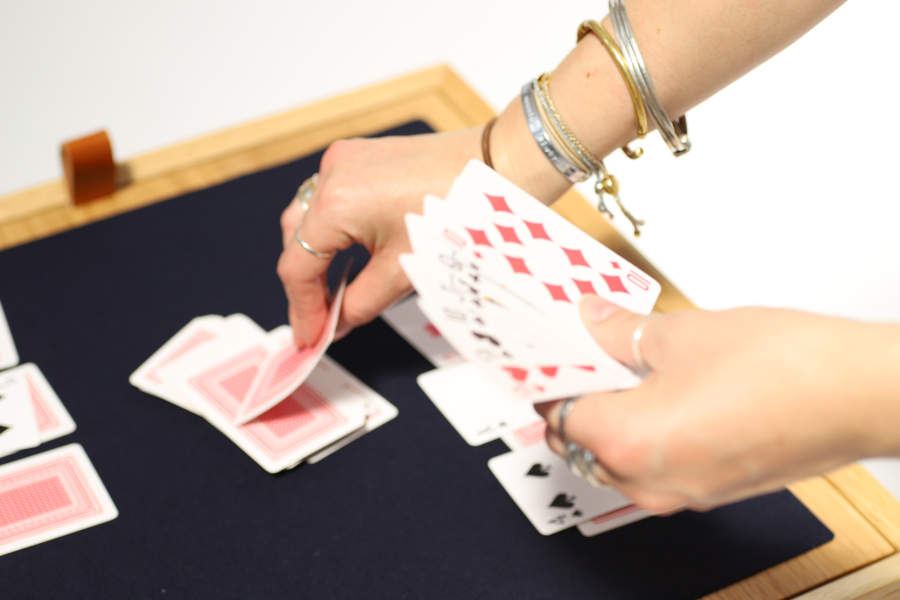 Alpine Chic
After many years working in ski chalets, Sophie took inspiration from alpine decor and style. Wood was the natural choice for the body of the table. Sophie elected to use American oak for its pale tone and interesting figure. She also included leather straps to lift the playing surface up and reveal the storage space below.
Her aim for the table was for it to be elegant, practical and unobtrusive. Perfectly sized to offer enough room for a cup or glass and a book, and easy to move when required to play cards, chess or backgammon.
Beautiful Baize
Sophie used Indigo baize from the extra-wide baize range. Not only is baize the perfect surface for playing all kinds of games, but it also comes in a wide variety of hues and tones. With American Oak's subtle honey colour, the deep indigo blue complements it beautifully.
If you would like to see more of Sophie's work, or get in touch to commission her, then take a look on her Instagram @sophiemathewsdesign
Do You Have a Story to Share?
If you – like Sophie – have purchased any of the fabrics we sell and would like to share your story, we'd love to hear it and share it on our blog. Contact us via our contact form or leave a comment below!